How Much Can I Earn as a Plasma Donor?
Find out how much you'll be paid for each plasma donation and the easiest ways to increase your earnings.
Unlike donating red blood cells, platelets, or other blood components, you can earn money donating plasma.
Parachute members earn anywhere from $25 to $40 as their donation base payment. Factors like how often you donate, what time you donate, new donor bonuses, challenges, and referrals can all impact how much you can get paid as a plasma donor. Our app offers several ways to increase your payment total and optimize the amount you earn at each visit.
So, how much do you get paid to donate plasma? Over time, the amount you can earn depends on how often you want to donate, if you'll refer friends, and if you can be strategic with the appointment times you select.
Whether you're looking to cover everyday items such as gas, groceries, or phone bills; provide for your kids; tackle bigger expenses such as tuition or mortgage payments; or are planning for the future (retirement, paying off debit, starting a business), donating plasma can help you reach these goals while creating life-saving medicine for patients.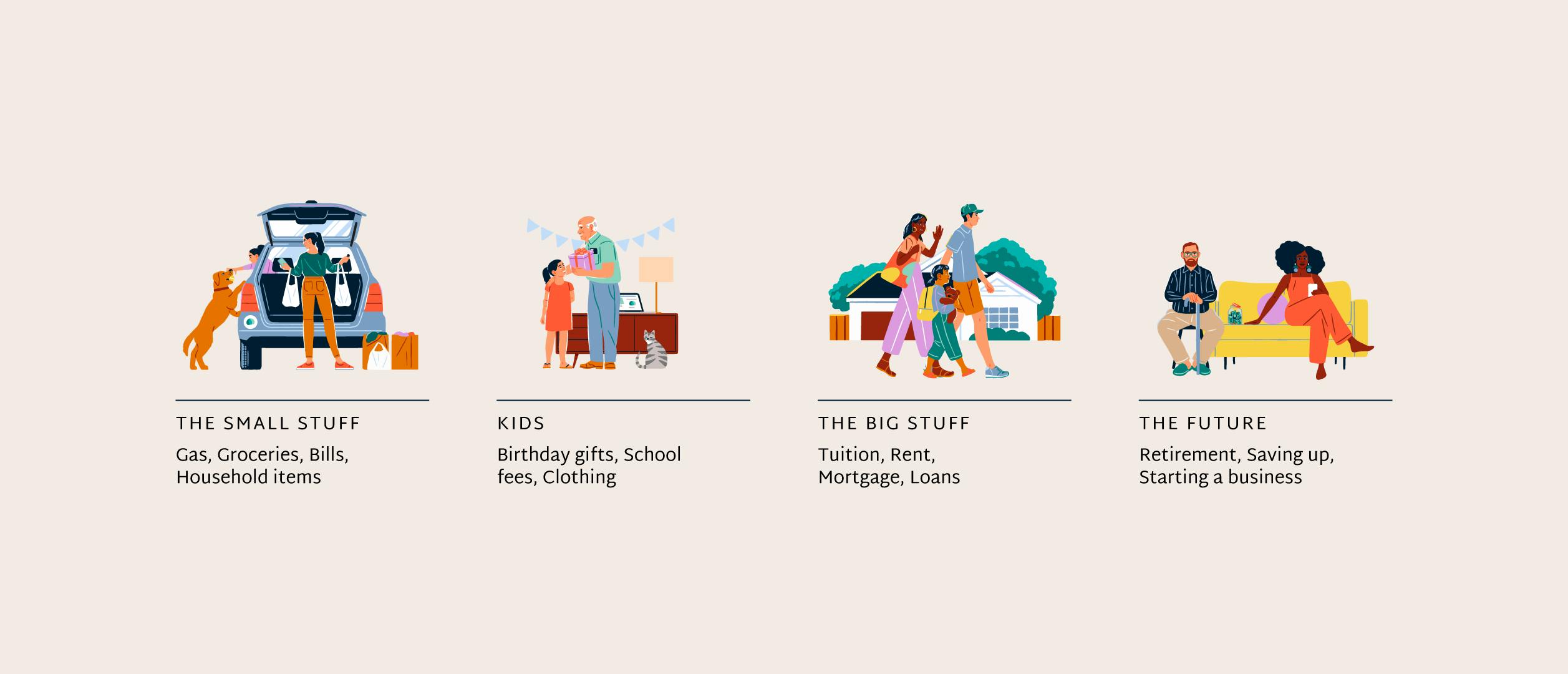 To give you a better idea of how much you can earn through paid plasma donations, let's break down the factors that impact your earnings: 
New Donors
Time
Loyalty
Challenges
Referrals
Some blood donation and plasma collection centers may compensate differently based on your blood type, weight, or if you've received certain immunizations. These factors are not part of Parachute's compensation model.
New Donors
If you haven't donated plasma or red blood cells before, it may sound a little bit more intimidating than it is. Plasma is made of mostly water and proteins and your body regenerates it every 24 hours. To learn more about how plasma donation works and how plasma protein therapies can help patient populations read our complete guide here.
To welcome you to the club, most donation centers offer new donor bonuses. At Parachute, new members receive a $25 bonus on their first donation and a $30 bonus on their second. Combined with your donation base payments and time incentive bonuses, this can add up to $130 just for making two donations.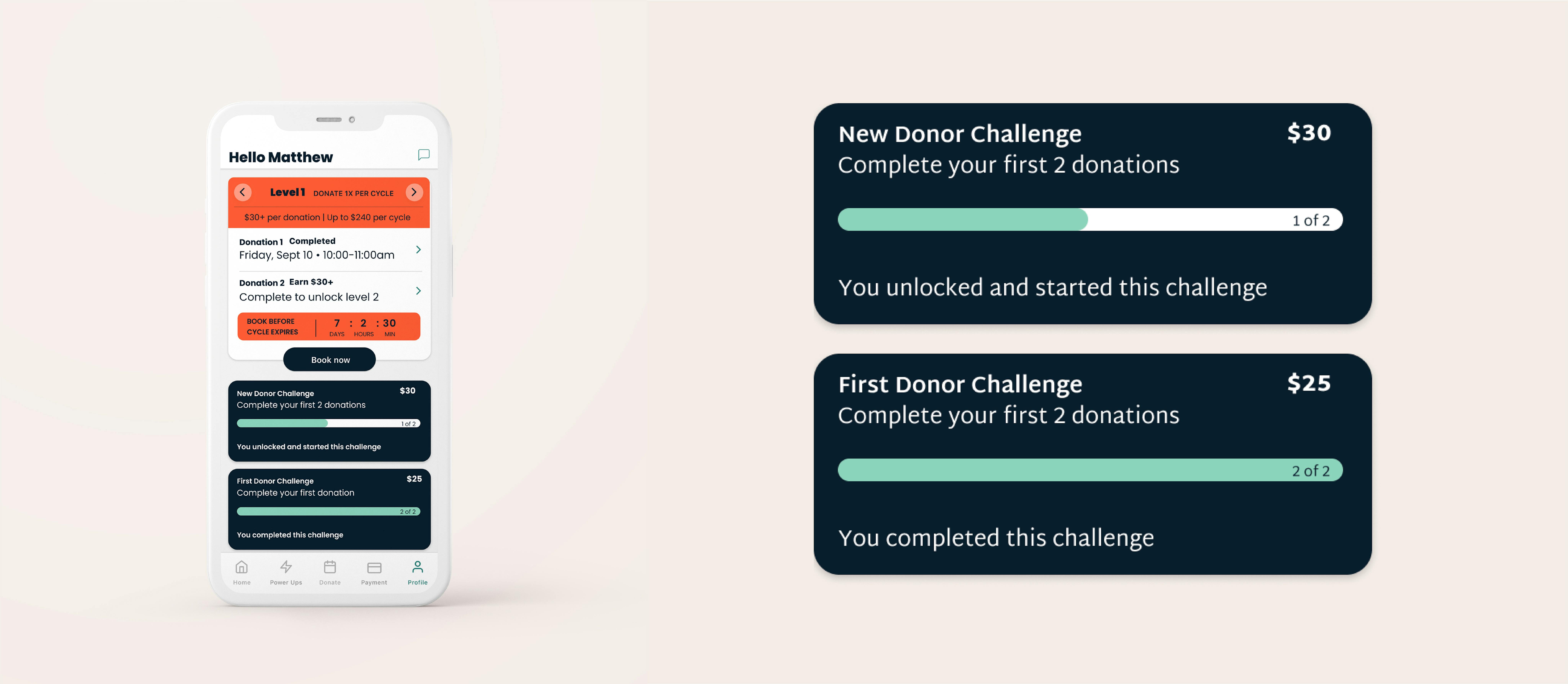 Time
For many, one of the biggest frustrations when donating blood, plasma, or other blood components can be the long wait times at the donation center.
At Parachute, we've eliminated this pain point by allowing donors to schedule a donation using our app. When scheduling a donation, you'll see exactly how much money you'll earn for that time slot.
We offer time incentives for coming in when our center is less busy, which helps us manage our schedule, so that there are no wait times and we can offer a quick and consistent experience at each visit.
If you arrive to your appointment on time (meaning, you've arrived within your 1-hour window) you'll receive a time incentive bonus.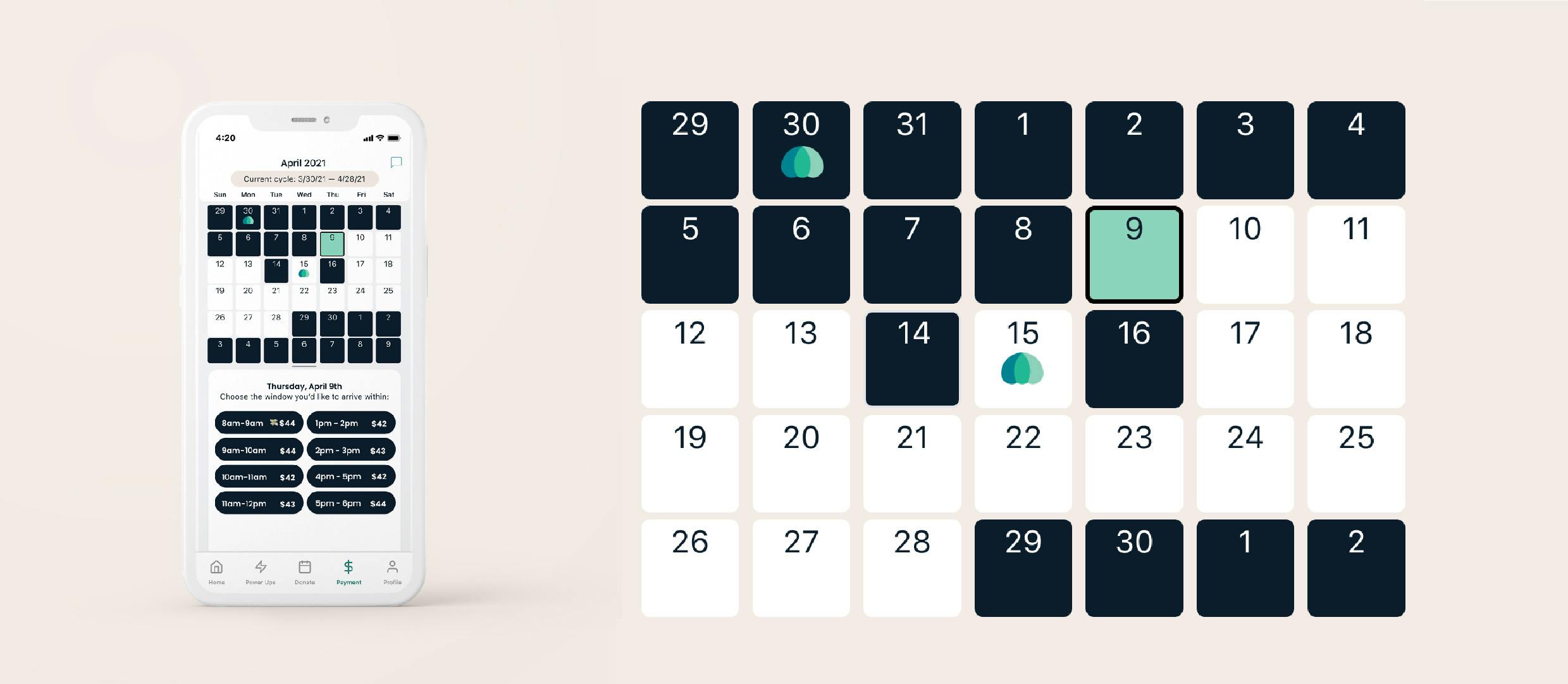 The bonus varies, but it can range from $1 to $15. Over time, even that small $2 bonus could add up to an extra $1,620 in one year.
Loyalty
At Parachute we redesigned our loyalty experience. We have 7 donation levels, and you can level up based on how many donations you make within your 30-day cycle. The higher your level, the more you'll earn at each donation:
Level 1 - $30
Level 2 - $31 
Level 3 - $32 
Level 4 - $34
Level 5 - $36 
Level 6 - $38 
Level 7 - $40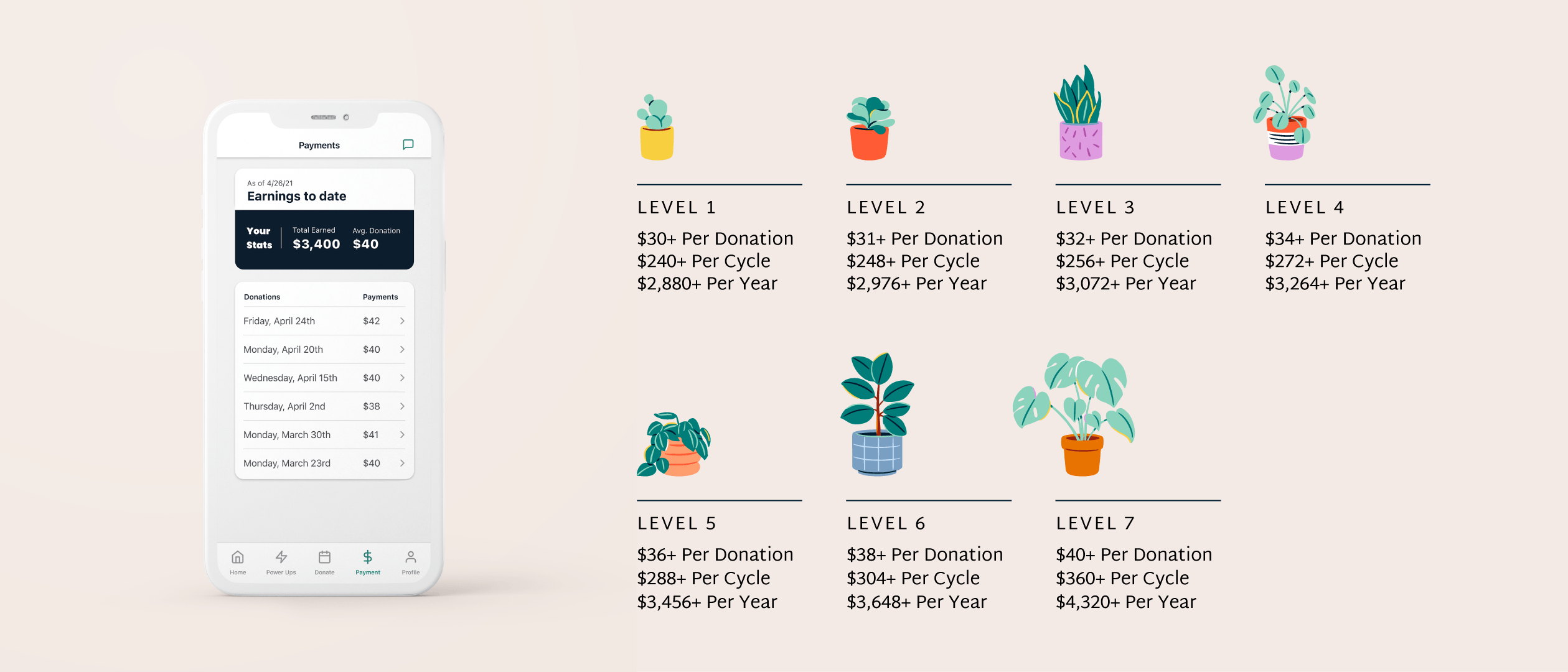 If you donate once a cycle, you'll stay at Level 1 and get paid a base of $30 per donation. If you come in 7 times during your cycle, you'll ready Level 7, and your base payment will increase to $40 per donation.
Our app makes it easy to stay on track, book the highest paying time slot, and receive friendly reminders when you have a donation coming up.
Referrals
Another way to significantly increase your earnings is through referrals.  
If you know a friend or two who wants to help others and wouldn't mind earning a bit extra—you can invite them to donate plasma and get rewarded. 
For each friend you refer using your referral link (this link can be found in the "Power Ups" section of the app), you can earn up to $70. When your friend completes their first visit you'll get $10 added to your next donation total. You'll receive an additional $10 each time they level up. The more friends you refer, the more you can earn.
The app keeps track of each referral's progress, so you'll always know when you have a bonus coming your way. Plus, there's no limit to the number of friends you can refer. To put it into perspective, if you invited 100 friends who all reached level 5, you'd make an extra $5,000. Bringing friends to donate is fantastic, but bringing friends who donate regularly is even better for patients and your wallet.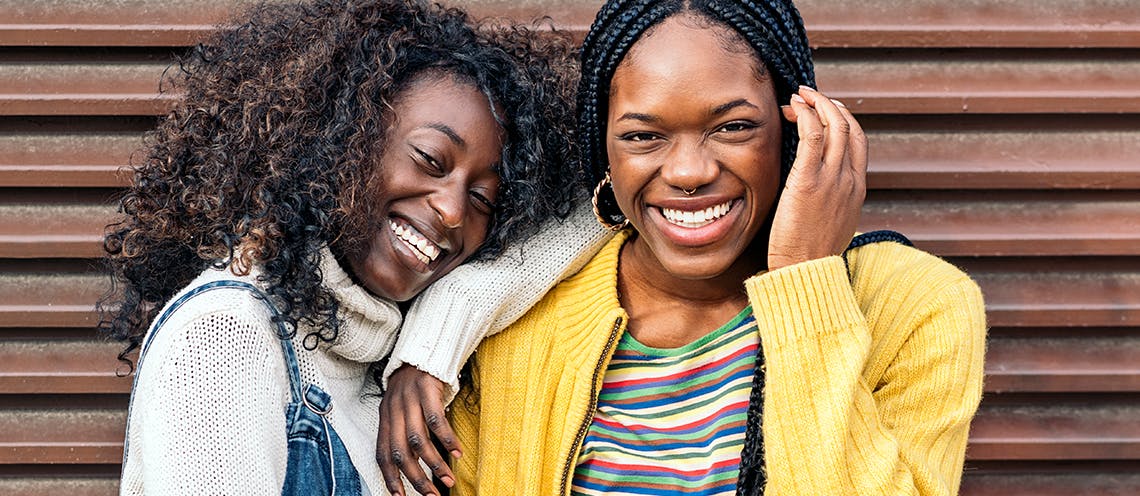 Challenges
We're big on challenges. Challenges help you increase your earnings and level up. For example, we may run a "Breakfast Club" challenge that offers an extra $10 for making two donations between 9 AM and 11 AM.
Keep your eye out for new Challenges in the app—they're in the "Power Ups" section and they're an easy way to earn even more.
Instant Payment
When you come in for your first plasma donation, you'll receive your own Parachute pay card, which can be used as a debit card and has ATM access. Your payment gets automatically processed to your Parachute card after each plasma donation. You can always see your card balance and keep track of your total earnings in the app.
So, How Much Can I Earn in a Year?
To understand how much you could earn, it's important to consider how often you want to donate, if you'll bring friends, and if you'll participate in challenges.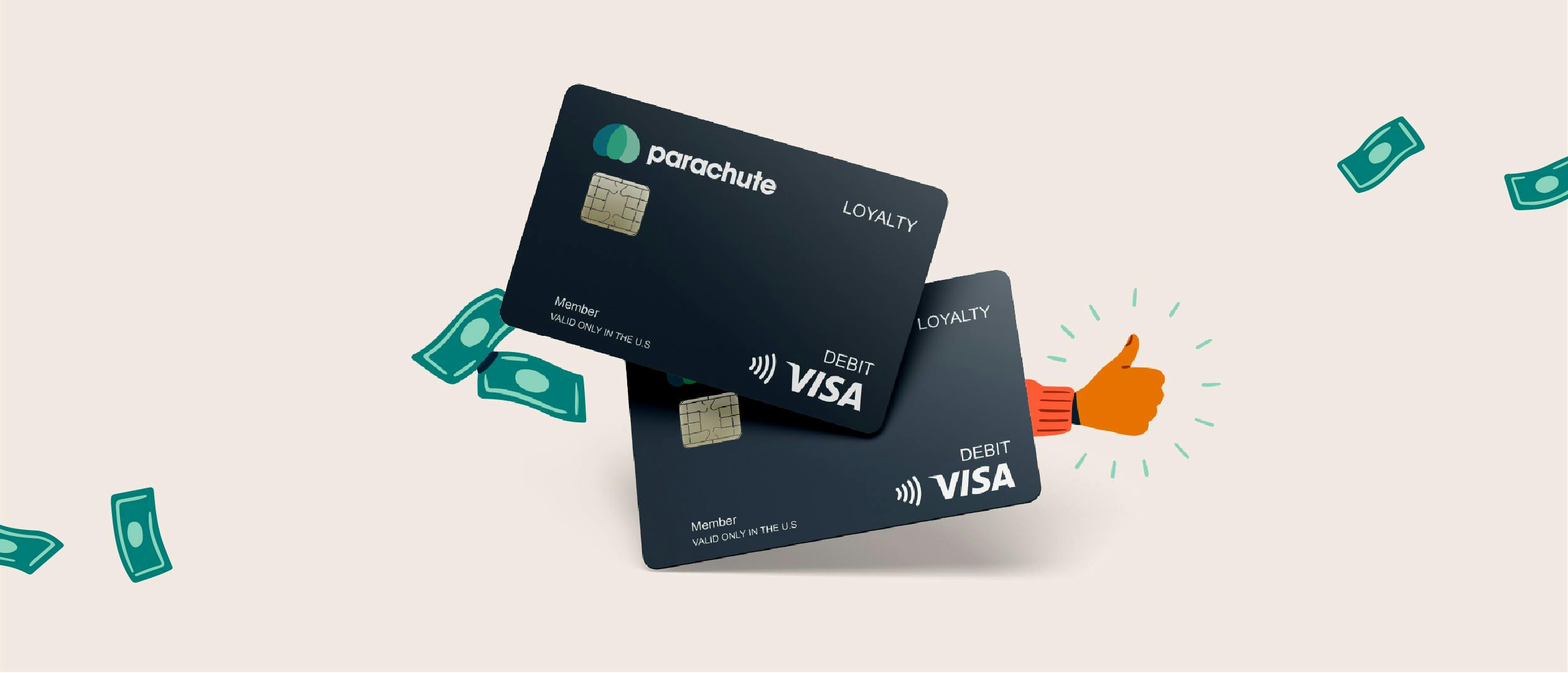 Let's walk through two scenarios to illustrate out how much you could potentially earn.
Scenario 1: You have limited free time, but can usually donate from 5 PM to 6 PM, which happens to be a busy time at the plasma donation center. You donate once a week and don't refer any friends. Sometimes you skip a week or two because the timing doesn't work out. After a year, you'll have made around $1,378. That's enough to buy a new laptop. You could also buy a plane ticket to Europe or travel across the country. In short, it's a good sum.
But what's the most you could earn?
Scenario 2: If you donated twice a week, always booked the highest-paying time slots, and invited friends, you could earn up to $4,000 in one year alone. With that additional income, you could afford another car payment or to rent a larger home for your family. Imagine if you also invited 10 friends who reached Level 4, that could net you an additional $4,000.
If you and your partner or roommate followed suit that would add up to $16,000 in one year. 
Ultimately, how often you come in is entirely up to you—but it isn't hard to earn a sizable amount as a plasma donor. All it takes is about an hour of your time to help others in critical need.
Go ahead, start earning. Download the app for iOS or Android to book your first donation.