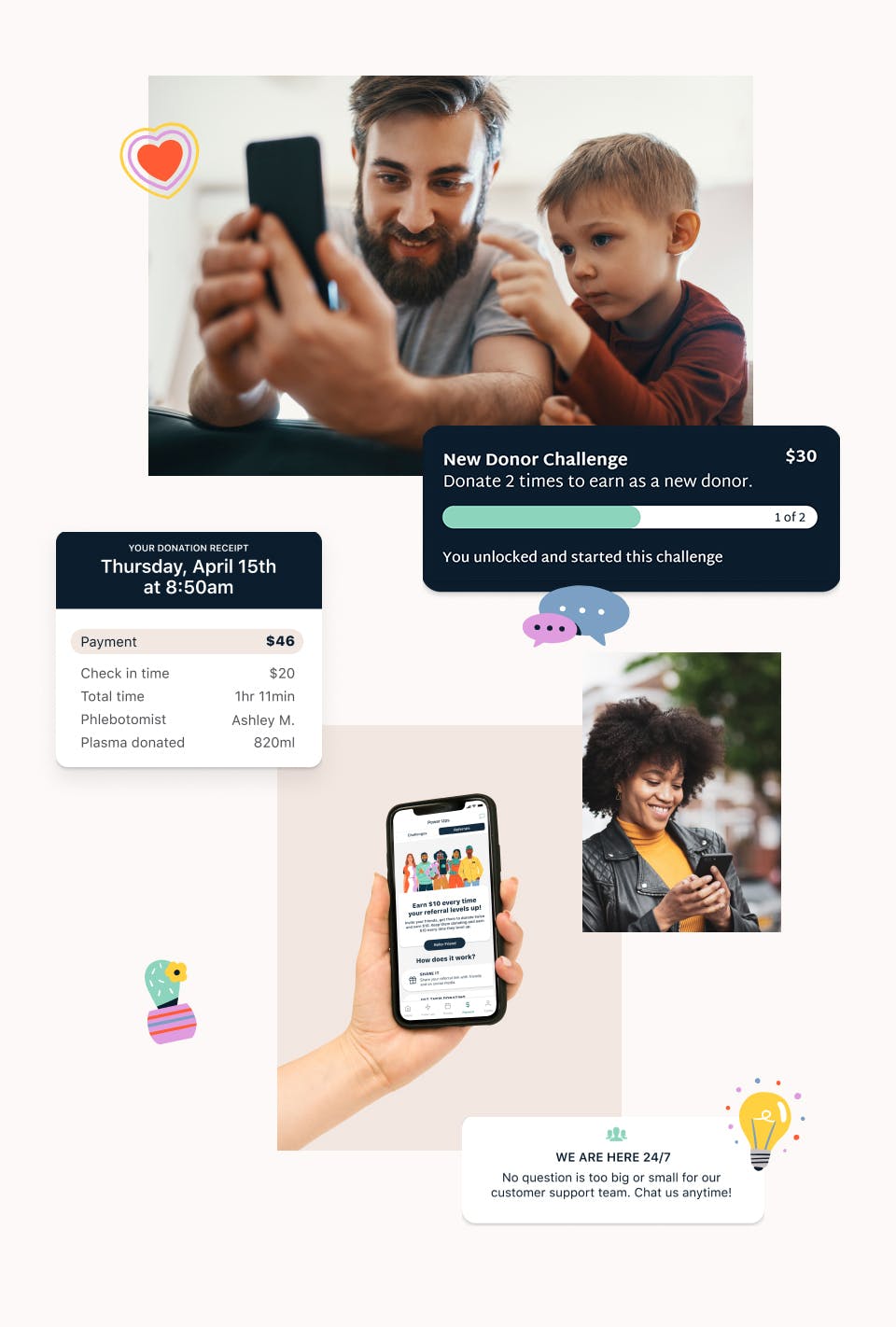 Parachute's Donation Experience Begins and Ends on Our App
All you need is a smartphone to get started. Enter your phone number and ZIP Code to get matched to the Parachute center nearest you.

All visits get booked through our calendar. Simply select the 1-hour time slot that works best for you and arrive for your donation anytime within that window. Want to book a same-day donation? Need to cancel or reschedule? That's easy to do in the app.

Did you know? You can donate twice in a seven-day period, as long as you allow for 24 hours between visits.

We offer time incentive bonuses for coming in during designated time slots. The more flexible you can be, the more you can earn. This helps us manage our member inflow so that we will never keep you waiting. Our goal is to get you in, out, and on with your day in about an hour.

Your payment gets processed as soon as your visit is complete. An itemized receipt will pop up with a breakdown of your earnings. You'll also receive stats for each visit.

Look how far you've come. We make it easy to keep track of your earnings and current balance all in the app.

Learn More
More Ways to Earn Extra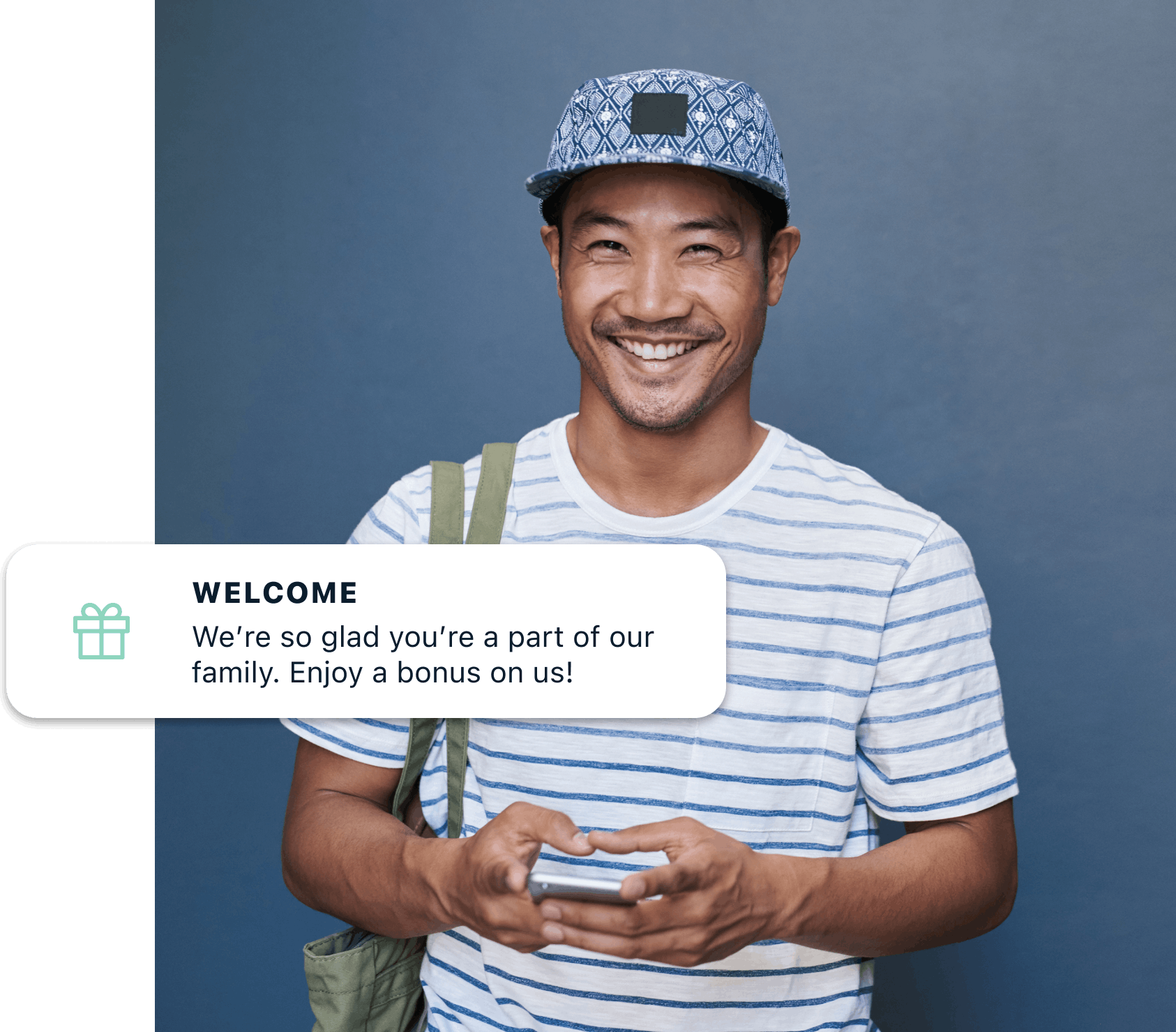 New Member Bonus
New members can receive up to $130 for their first two visits. Doing good things deserves a reward.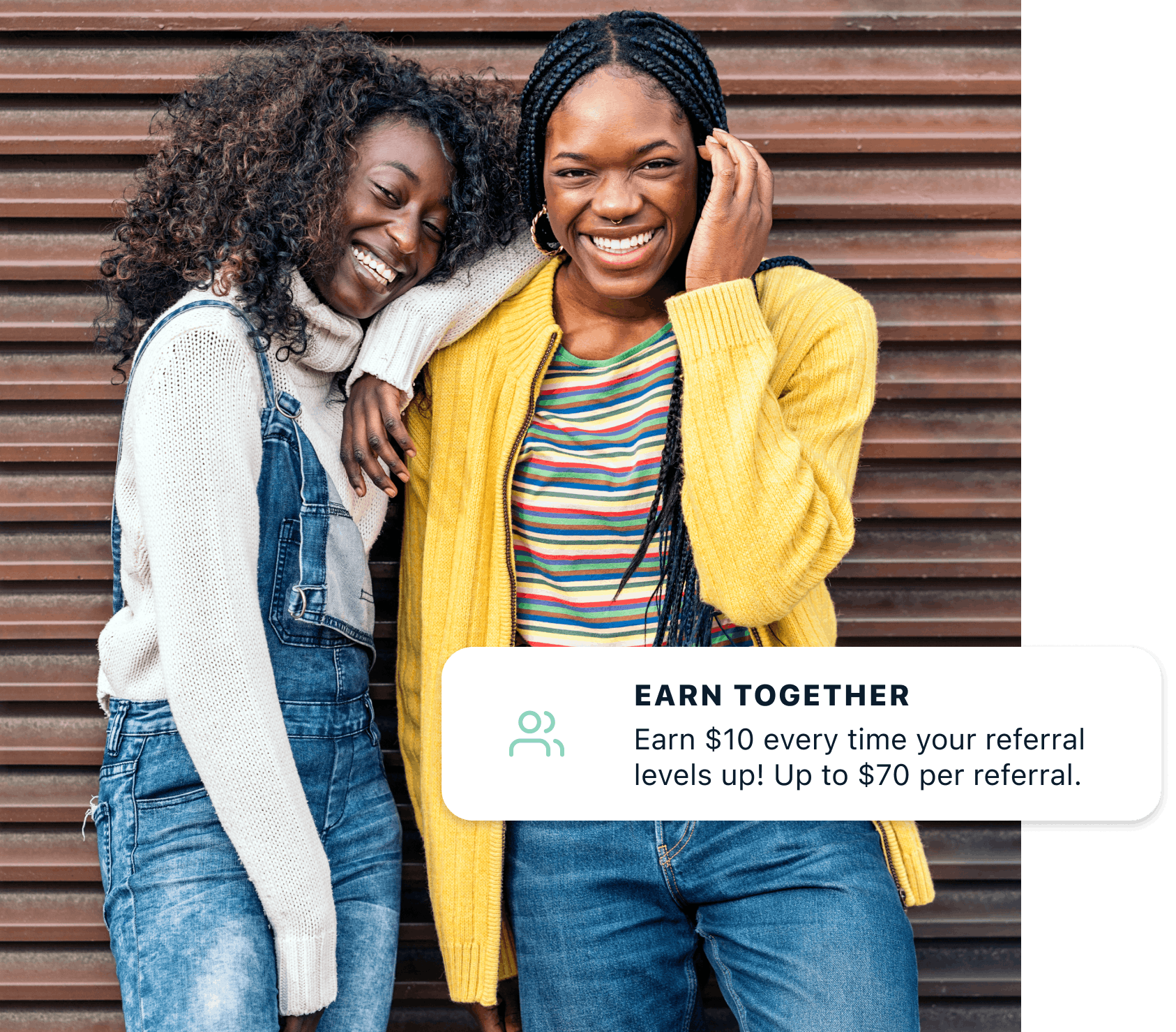 Referrals
When you refer a friend to Parachute and they complete their first visit you'll get a $10 bonus added to your next donation. You'll keep earning $10 each time your referral levels up—up to $70. Even better, there's no limit to the number of people you can refer.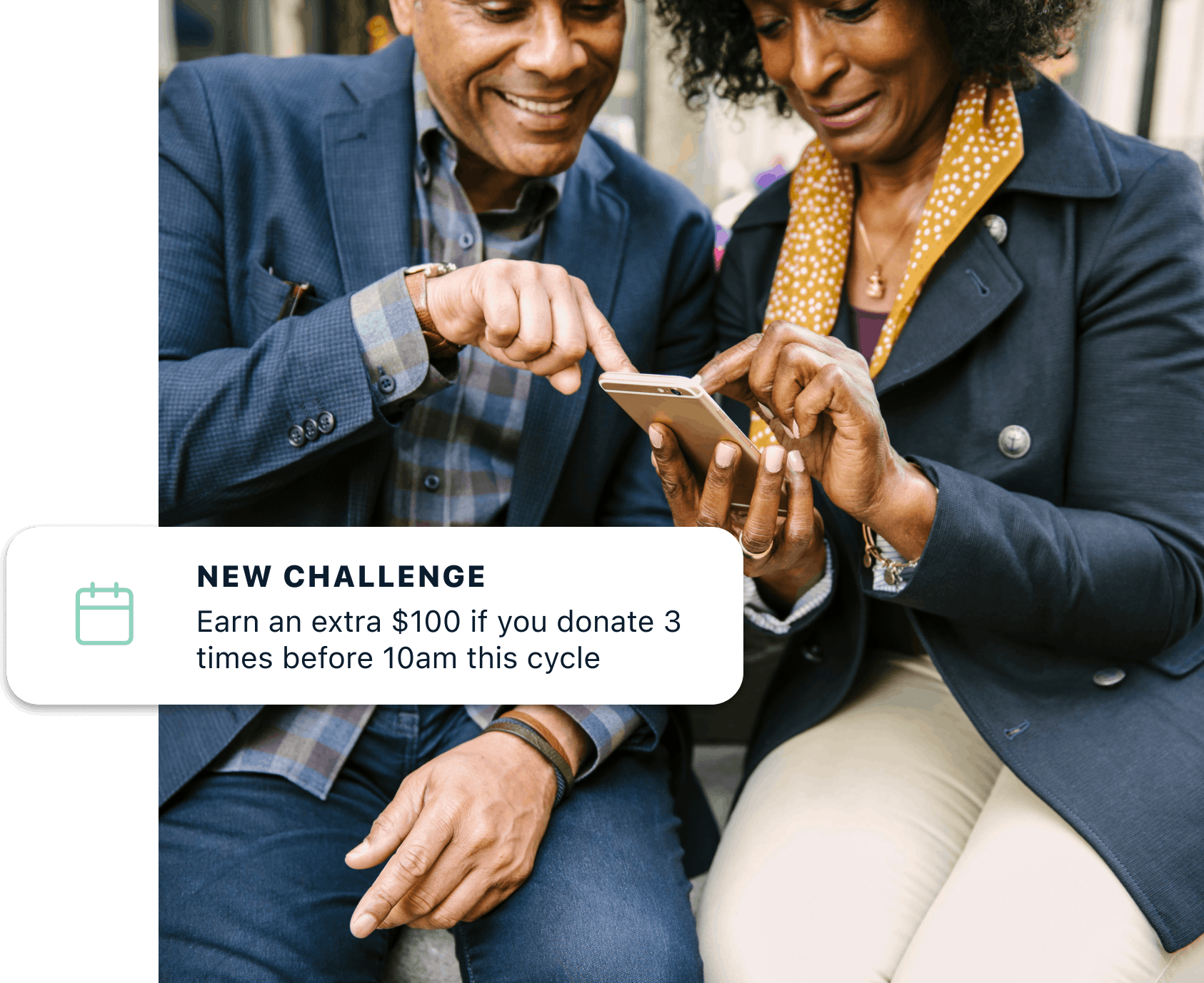 Challenges
We're big on challenges. In-app challenges help you increase your earnings and level up. Keep your eyes on the 'Challenge' tab of the app for the latest bonuses.